Partners
  Somos agentes de Bienes Raices y como tales,  nos esforzamos en ayudar a nuestro clientes y amigos en el proceso de compra y venta de propiedades.   Siendo que Miami es una ciudad "destino",  en cualquier momento puede surgir la necesidad de poner en contacto a tus clientes con alguien en Miami-   Que mejor que con alguien con el que puedes confiar?   
  Trabajemos juntos para hacer de esta la mejor experiencia para ellos,  casi como si los hubieses antendido personalmente: 
   Amplia experiencia de 17 anos en Bienes Raices en Miami

   Amplio conocimiento y conexiones en este mercado

   Total dominio tanto de ingles como espanol y

   Poder de negociacion   
   Hacer negocio juntos les garantizara el mejor servicio!    
Coldwell Banker Home Protection Plan administered by American Home Shield
Phone:

(866) 797-4788
Home protection plan or service contract covers the repair or replacement of many of the home system components and appliances that break down over time.
---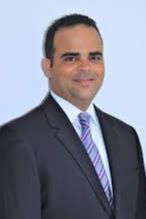 Guaranteed Rate Affinity
Website:

Phone:

(305) 662-2704

Contact:

Maximo Monterrey

Email:
Originating Manager
---
Sunbelt Title
Website:

Phone:

(305) 534-3468

Contact:

Deborah Lake

Email:
Sales Executive
---